The Palm, Dubai-November 2019… Located on Palm Island, between the Dubai skyline and the Arabian Gulf, Atlantis Dubai includes a world-famous resort, the world's most Instagrammed hotel, award-winning restaurants, a waterpark, and much more. Wavehouse, Atlantis Dubai's an all-encompassing entertainment venue, features zones for kids, families, and adults, including a bowling alley, kids play area, two-story arcade, projection room, restaurant, indoor/outdoor stage, indoor/outdoor bar, outdoor lounge area, and wave simulation pool. Whether you like to be active or want to kick back and relax, it's all here.
Installing a sound system to serve a venue the size and complexity of Wavehouse was a major challenge. However, the team at Dubai systems integrator Pulse Middle East (www.pulse-me.com) was fully up to the task, thanks to its extensive experience providing AV systems to high-end venues in the region. Led by Managing Director and audio engineer Joe Chidiac, the Pulse Middle East team designed and installed a Dante-enabled audio system for Wavehouse based on two Symetrix Radius NX 12×8 DSPs and one Radius NX 4×4 DSP.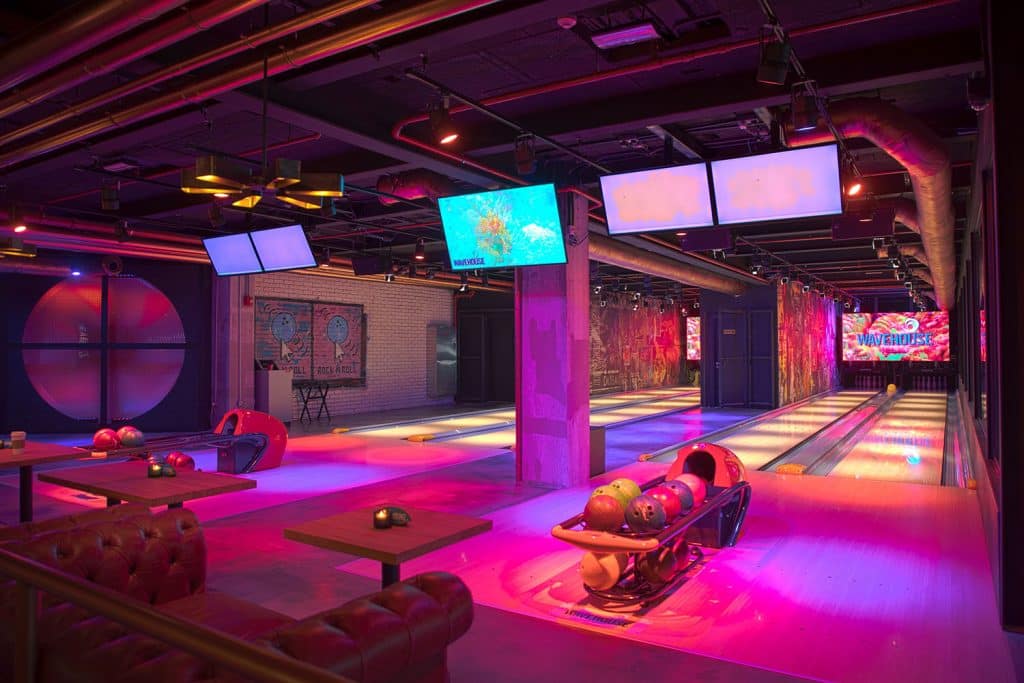 "We were brought in to design and install a sound system for live music, background music, and non-emergency paging that would have complete flexibility for the operator to play any source in any and all zones," Chidiac recalls. "Having so many different entertainment functions, the sound system needed to be separated by function and music requirements, so Wavehouse was separated into 11 main zones for source selection and volume control. The 11 zones are then divided into sub-zones for additional volume control, allowing the operator access to 25 sub-zones to be able to cater for special events. Each individual zone can be monitored from the AV room speakers."
The Wavehouse system is hosted on the hotel's network, with fiber connecting two separate AV rooms connected to the main intermediate distribution frame. Connection points for Dante devices around the venue are on CAT6 cable. In addition to portable devices, audio sources include a Pioneer DJM900 DJ mixer with CDJ2000 multi-players, connected with an AVIO adapter; a Midas M32 console with DN32-Dante card; and several TV receivers plugged directly into the Symetrix Radius processors. On the output side, Powersoft amplifiers drive loudspeakers from TW Audio and Martin Audio.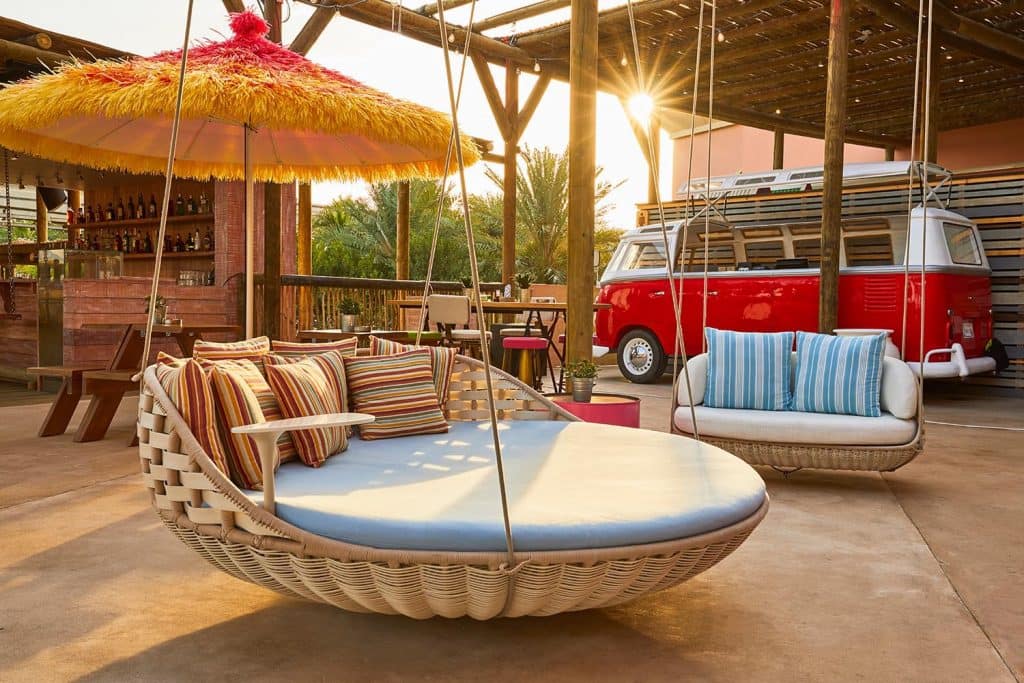 "The Symetrix Radius makes it easy to manage the Dante network, and it's extremely reliable," comments Pulse Middle East Head of Audio Andy Morris. "Most DSP for the loudspeakers at Wavehouse was done inside the Powersoft amplifiers but it was necessary to set balancing and delays within the Symetrix Radius DSPs in order to be able to change these settings for different operation modes. Symetrix Composer software made it easy to integrate our Powersoft amplifiers and enabled us to set up the routing without having to use Dante Controller."
The Pulse team also used Symetrix Composer's SymView GUI authoring to create a control server. "We made custom control pages for each zone, plus a diagnostics page for problem solving," details Morris. "Because it's hosted on the hotel's network, there is flawless wi-fi coverage throughout the venue, so the operators can sign in and control any zone from anywhere around the venue."
Designing, building, and configuring the Wavehouse system and providing a user-friendly interface, while keeping up with the construction schedule, was no easy job. But using Symetrix Radius processors and Composer software, Pulse Middle East met every challenge. "We had to work on the installation in parallel with construction and interior design in order to finish on time but we got it all done, and the system performs fully up to our expectations," Chidiac reports. "Our customer is very satisfied."