– About Us –
Our History
Born out of a recording studio in 1976, Symetrix was created to make tools that deliver brilliant audio quality. As the AV industry has grown and changed, so have we. Now in the next generation of ownership, Symetrix continues to enable inspirational AV experiences while serving our unique mission to be a force for good in the world.
Next Chapter
Longtime fans of Symetrix, Mark and Rachelle Graham joined the Symetrix team in 2019 as owners, kicking off the next chapter in Symetrix's 40+ year history. Their dream of working in an audio/video tech business with their family has become a delightful reality. The Symetrix family continues to grow, with a new energy and focus on foundational Symetrix values. Mark and Rachelle live in the Seattle area near their six children, two grandchildren and two very large white dogs.
Symetrix 2.0
Symetrix was founded on the principles of sound quality and product dependability. Since 1976, Symetrix has enjoyed a well-deserved reputation for reliable products that deliver amazing sound. Now in a new generation of ownership, Symetrix 2.0 embodies a fresh spirit of innovation, focus and energy. We're building on everything that has made Symetrix great and taking it in a bold new direction. Looking to the future, honoring the past. Symetrix 2.0.
Our Vision
We think great sound should be inspirational. We also think doing business with us should be easy. We value partnership and being innovative, helpful, and consistently striving for excellence.
SymFamily
Symetrix is family first. From the beginning, we have combined a passion for audio excellence with a heart for people. Inside our offices this culture is lived out every day as we strive to deliver the highest possible quality and craftsmanship in an atmosphere of team-like family. We call this #SymFamily. These family boundaries don't end at the walls of HQ. We see everyone we work with as partners deeply committed to each other's success. Whether an end user, distributor, integrator, rep, consultant or supplier: we are all #SymFamily.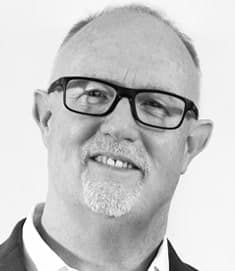 Mark Graham – Owner and CEO
Mark Graham is CEO and owner of Symetrix, bringing over 30 years of audio industry experience to the helm. As a fan of Symetrix for years, Mark has enjoyed bringing his industry know-how and leadership in product development and business operations to the organization. His industry experience includes serving as the CEO of LOUD Technologies and President of Crown Audio, a Harman company, working for Hewlett Packard in their test and measurement division and owning his own audio contracting business.
Rachelle Graham – Director of Business Operations
As co-owner of Symetrix with her husband Mark, Rachelle serves as the Director of Business Operations, with a focus on Marketing and HR. Rachelle has been a marketing manager for several large organizations, including Agilent Technologies (a Hewlett Packard spinoff) and BioServe Space Technologies, one of NASA's Commercial Space Centers. She is delighted to be part of this family first company, utilizing her business and life skills to help influence a positive organizational culture.
Scott Gellner – Product Development Program Manager
Scott Gellner, Product Development Program Manager, will be guiding the development and implementation of new program initiatives working with both program and project teams. Scott's skillset is an important part of our focus on growth and expanding innovative new product introductions.
Gellner joins Symetrix with over 20 years of Project Management and Product Development experience in managing complex projects with cross-functional teams, including four years as a program manager for LOUD Technologies, where he helped develop more than 30 new products. He holds a bachelor's degree in engineering from Gonzaga University and an MBA-Technology degree from the University of Washington.
Ty Hawley – Director of Sales & Marketing
Tylene Hawley focused the early days of her career around design and digital media. As she worked her way through a fast-paced Seattle software industry, she discovered her true passion for business operations and management. She has since transitioned into Symetrix and the pro audio industry where she has applied her experience in design, marketing and operations to her new role as Director of Sales & Marketing. She loves the excitement and joy she experiences in a sales role as she gets to leverage her skillset to support phenomenal customer experiences, enable high end audio solutions and best of all, build meaningful professional relationships.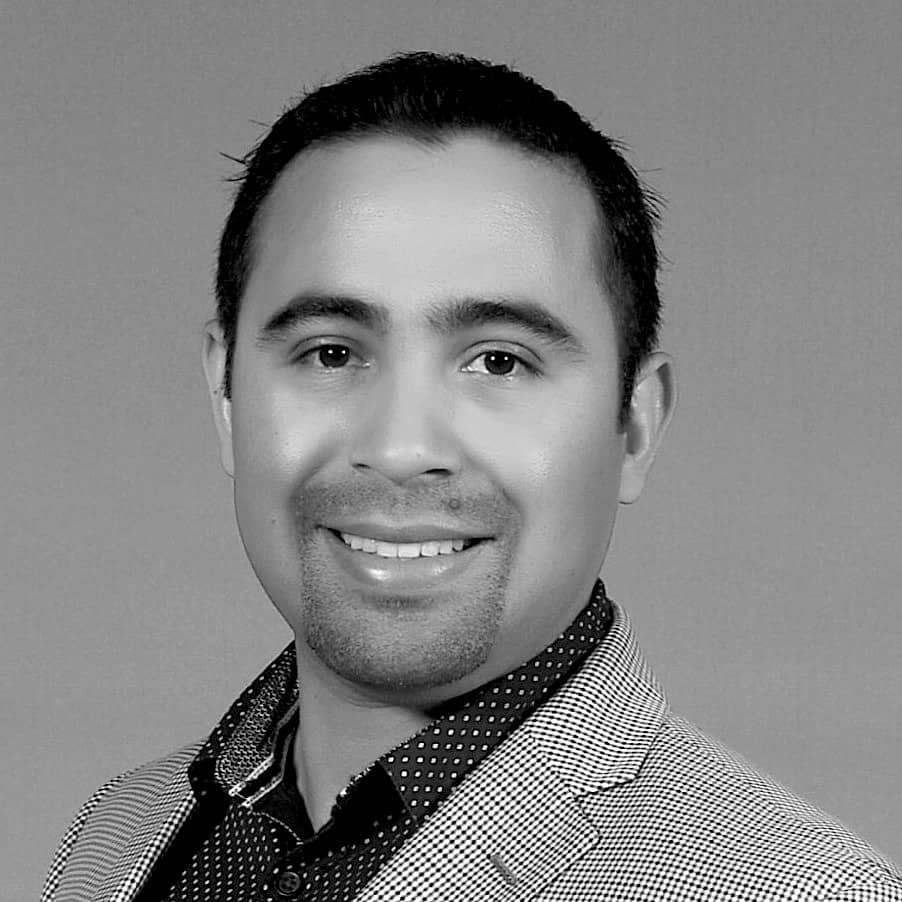 John Noble – Director of Engineering & Technology
As Symetrix Director of Engineering & Technology, John Noble leads engineering activities from design and development to product realization as well as overseeing the information technology segment and providing a governance structure to ensure successful business transformation. Prior to Symetrix, he held numerous leadership positions in sourcing, operations, product development, infrastructure and security, business planning and lean-sigma program management.
Scott Wrege – National Sales Director
Scott Wrege, National Sales Director for the U.S., is primarily responsible for implementing sales programs, sales strategies and managing the sales team in order to achieve set sales goals, targets and revenue.
Wrege joined the company in 2019 as Western Regional Sales Manager and quickly excelled in this role, growing sales in eight different territories. He previously owned his own rep firm, Pacific AV, which represented prominent AV lines in California, Southern Nevada, Arizona and Hawaii, winning multiple outstanding achievement awards.
Wrege received a bachelor's degree in Telecommunications Sales and Management and a master's degree in Information and Communications Sciences from Ball State University.
Eric Dies – VP of Manufacturing
As Symetrix Vice President of Manufacturing Eric oversees the supply chain, manufacturing, shipping/receiving, service, manufacturing, manufacturing engineering and compliance. Eric has a bachelor's degree in manufacturing management and industrial design from Missouri State University. He has over 30 years of diverse manufacturing management experience most of which is in electronics. Eric briefly worked in manufacturing management consulting as part of the NIST Manufacturing Extension Partnership. He came to Symetrix in 2009 and his focus is on manufacturing systems and modern management philosophies.
Stu Paterson – Technical Sales Engineer
Stu Paterson is "the voice" of Symetrix training. Not only does he voice-over, but he develops all
of our online trainings. He is tasked with creating engaging product training content for both integrators and end-users. He also works hand-in-hand with the product management and engineering teams to create engaging training modules. His trainings are then distributed via Social Media, email blasts, the Symetrix website and YouTube.
Stu is a dedicated, driven professional who is focused on marketing superior products. He has a unique background in electronics, audio system design, music and photography with the ability to troubleshoot technical issues and create compelling training content for Symetrix.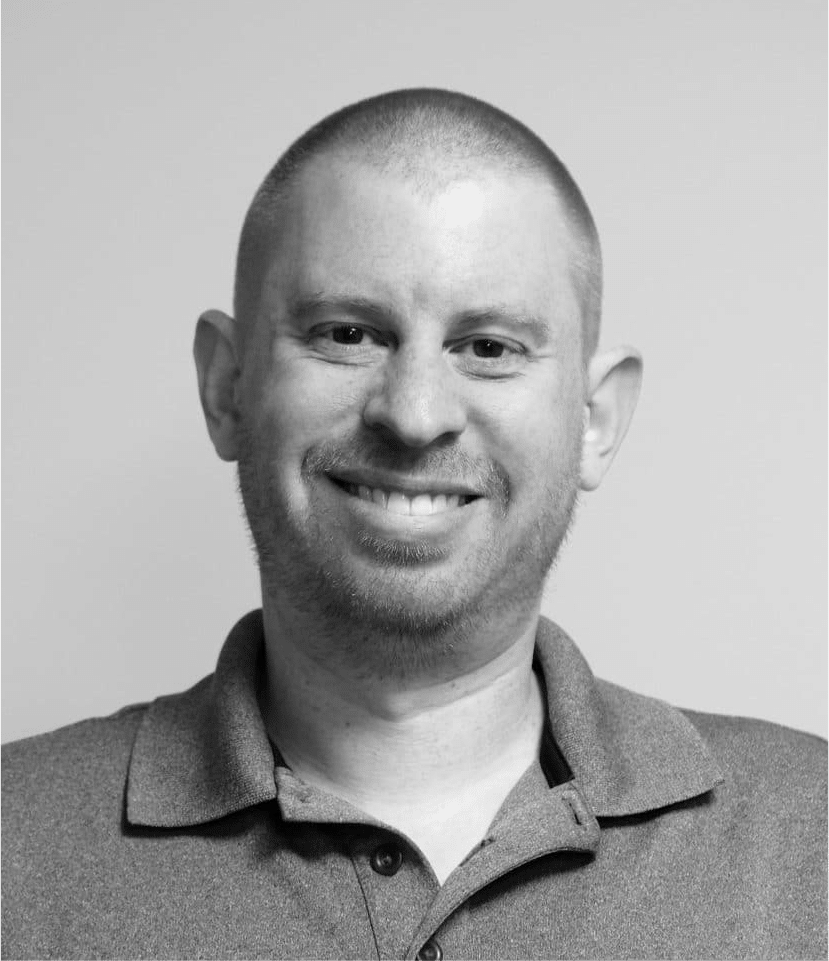 Ben Olswang – Director of Product Management
With over 19 years of experience in the professional audio industry, including 12 years in product management and 4 years in engineering program management, Olswang brings a wealth of knowledge to the Symetrix team. He has led teams delivering successful products that combine hardware, firmware and software with amazing user experiences. He has a BS in Electrical Engineering from Northwestern University and a MSc in Digital Signal Processing from Kings College London. Olswang is responsible for managing products through their entire lifecycle, creating the vision and strategy with the executive team, collaborating with engineering through the development process to deliver world class products to our customer
– Testimonials –
"The reason we use Symetrix is that it's stable. The audio quality is very good, and the service from tech support, when we need it, has been great!"
—Mike Holmberg, Iowa Audio Video
"I have to service a lot of locations with a small company, and I don't want to have to run out to deal with aservice problem. With Symetrix, I haven't had to do it yet. I've installed a lot of Symetrix DSPs and about 80 ARC-3s, and they always work. They have been rock solid, and they're easy for the customer to use because Symetrix has provided the programming capability to make them that way."
—Danny Salinas, AlleyCat AV
Mi Cocina Highland Park Restaurant installation
"One reason we really like Symetrix DSPs is that they're easy to program; you don't have to jump through a lot of hoops to log in and get moving."
—Tony Sprando, Audio Visual Bend
Crystal Peaks Youth Ranch installation
– Media Quotes from our Leadership Team –
Mark Graham, Owner and CEO
"Our goals are to engineer innovative products, manufacture them with an unwavering commitment to quality, and treat everyone we work with like family. In the pursuit of those goals we seek to be a force for good in the world."
"Symetrix designs and manufactures innovative AV solutions that deliver high value to ourcustomers, integrators, and channel partners."
"A healthy business with an ethical conscience is a powerful force for good."
Rachelle Graham, Director of Business Operations
"Symetrix 2.0 is a reflection of the general sense of energy, excitement, focus and new direction for Symetrix. It's an exciting time in Symetrix's history and fun to be part of it!"
"I think some people wouldn't enjoy working so closely with their husband, but Mark and I really enjoy it. We've always worked well together – just look at our best 'products', our six children!"
"Symetrix has a venerable history in the audio industry, and there's a lot of respect for the brand out there. It's great to be part of that story."
"The thing that really sets Symetrix apart from the big corporate behemoths is real people, focused attention on our customers, and the ability to be nimble when it's time to head off in a new direction. That's also a big part of what makes it fun to work here."
"One of the things I love most about Symetrix is the fun but focused vibe of the company. Most of the building is an actual factory, we're a dog-friendly office, and at least half of the 'Symlandians' who work here used to be musicians. What could be cooler than a company like that in Seattle?"
"We love being part of the SymFamily. A great group of people who are passionate about developing the kind of products that wow customers."
Ty Hawley, Director of Sales & Marketing
"At Symetrix, it's all about family and family first! We are a family owned business and we view all of our associates and customers as part of our extended family. With Symetrix, it's all about the personal touch and attention. #SymFamily."
"There's nothing but excitement surrounding Symetrix! We work hard and play hard. We have a great team and lots of energy! Our products are best in class and we are just getting started."
"I hear all the time from my clients about how Symetrix is making their job EASIER. We care about being easy to work with and delivering high quality products that make YOU look good."