Drake's Hollywood is a swanky, Old Hollywood-inspired restaurant, bar and lounge that has live music and DJ sets, along with a cocktail menu influenced by the legendary Beverly Hills Hotel. The decor takes you back in time, with a circular bar, red interior, and dim mood lighting. Restaurant aficionados say that Drake's Hollywood should be ranked amongst 3-Star Michelin restaurants that you might encounter in France, Spain, or New York. The restaurant is up there with the best of them in terms of food quality and service. Even with the sophisticated concept, Drake's is supposed to be a comfortable, fun place to hang out with friends. Danny Salinas, President of AlleyCat AV installed a new, crystal-clear audio system featuring Symetrix DSP Prism 8×8, Fulcrum Acoustic CX896's and Innovox Audio MicroSubs at the upscale Drake's Hollywood restaurant in Dallas, TX.
We asked Danny Salinas to tell us about the project and how AlleyCat AV got involved. "Initially, we were under bid on the project by a competitor on the initial audio system, I was determined to prove that the Symetrix system I could install was better." Danny said with a grin, "After receiving a concerning message from the Director of Operations regarding the poor quality of the current system, I invited them to have a listen to a Symetrix- equipped location. After hearing the difference, they were sold. The sound they were looking for was something warm, rich, and clear… especially during peak hours. The existing system was far from it – 'sounds like music from a tin can.' Said the owner. "After AlleyCat AV removed the existing system, it was night and day. There were no dead spots. No straining to listen. No uncomfortable or piercing frequencies. No second guessing what was playing. And guests truly enjoyed the live music… even at high volumes," explains Hunter Pond, Owner of Drake's Hollywood.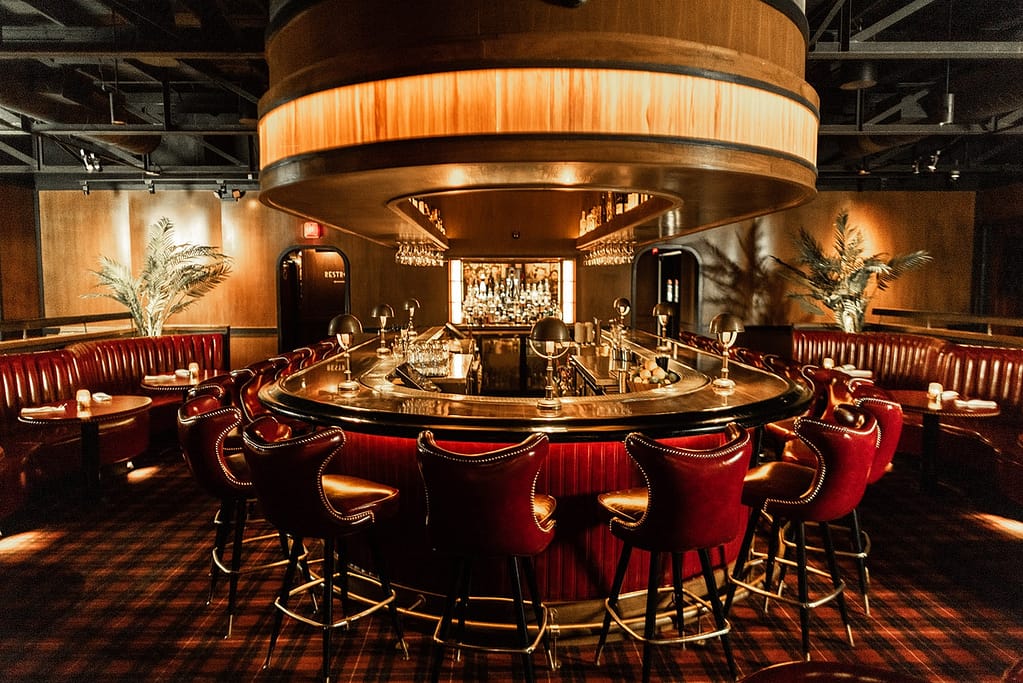 When asked why AlleyCat AV chose the Symetrix DSP for this installation he responded, "It has 3 stereo audio sources for the inputs. Symetrix offers the flexibility needed to adjust music levels and tone not only to specific zones of the establishment, but also to individual speakers as well. From Jazz bands, to DJ's, to guitar instrumentalists and vocalists, Symetrix allows me to bring true, real sound not only to the owners and staff, but the guests of the establishment." Danny added, "Sound quality via Symetrix- being a self-proclaimed audiophile, I found I can bring rich and natural-sounding music to an establishment who prides themselves not only on their food and service, but now… their sound. With a bit of audio knowledge and superb tech support from Symetrix, setup and tuning was smooth sailing. Being an average systems programmer, I never felt I could 'hurt' or ruin the audio program during and after the process. All I need to do is set up the system and then do any necessary customer support after the installation."
Can you describe the original system components and the sound quality? Danny responded, "The original system was fair. Yamaha amps and processor. Sonance speakers and large JBL subs. The problem was that it sounded like and average restaurant system… with more bass. If an establishment takes pride in its food, drink, service, and décor, they should bring music into this mix. Symetrix (and other components) can bring this to their desired atmosphere as well."
Danny Salinas and AlleyCat AV have been using Symetrix products for years. Their emphasis is on creating environments that promote engagement in retail environments. AlleyCat AV has been recognized for their high-quality installations in a variety of venues. In 2020 they won the Mondo dr Award for the installation at Mi Cocina in Highland Park Village in Dallas, Texas. Because AlleyCat's reputation for high-quality installations, attention to detail, and first in class service is so important, they always rely on Symetrix products. "Symetrix products are reliable and have the best technical support. Not to mention, their products are easy for the customers to use and are easy to customize and program for the client's specific needs. Symetrix is rock solid and is our go-to whenever we start specifying a system."
To learn more about AlleyCat AV, please visit www.alleycatav.com
For more information about Symetrix, please visit www.symetrix.co
Follow Symetrix on social media to keep up with the latest announcements. https://www.linkedin.com/company/symetrixinc
Check out the Symetrix community forum for tech tips and collaborate with other AV professionals.