SEATTLE, WASHINGTON — Symetrix is delighted to name GoWild AG (EMEA) and Audio Brains (APAC) as winners of its 2019 Distributor of the Year Awards.
Symetrix has experienced tremendous growth throughout 2019 and its worldwide distribution partners are an important driving force in that success.  With the Distributor of the Year Awards, Symetrix recognizes key partners who have worked closely with the company and delivered outstanding results.
"Symetrix is honored to be on the same team as Audio Brains and GoWild AG," said Symetrix CEO and owner, Mark Graham. "They have excelled in every category. Whether it was technical sales, marketing or support — they engaged energetically in their markets and with the Symetrix team and the results speak for themselves. They have my sincere appreciation and gratitude."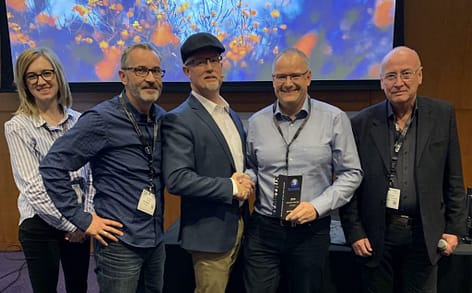 Located outside Zurich, Switzerland; GoWild AG has had a very successful, decade-long history of working with Symetrix. Their professionalism and superb technical support make them the premier company in Switzerland for distribution in the pro AV industry and their spectacular Symetrix sales reflect that.
"We are delighted to accept this award as Symetrix distributor of the year for EMEA; it means a great deal to us.  It's a great pleasure to work with Symetrix; their products and unrivaled support are always a step ahead of the competition," said GoWild AG CEO, Mike Gorsatt.
Receiving the award for the Asia-Pacific region, Japanese distributor Audio Brains, has been an extremely motivated and dedicated team since they began their distribution of Symetrix products. Their hard work has propelled the growth of the Symetrix brand in the Japanese market each year with their team of robust and reliable technical support staff.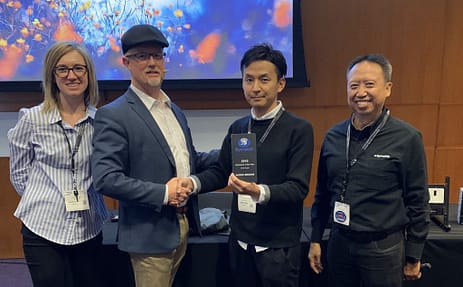 "We are so happy to receive this award," said Audio Brains Sales Director, Junta Yamazaki. "The Symetrix team listens to what we need so that we can give our customers great technical support. We believe this award is a result of our combined effort. The product itself is, of course, very good, but we think the most important thing is customer support."
The Distributor of the Year Awards are given out during ISE for Symetrix distributors. The 2019 Rep of the Year Award for North America will be given at this year's InfoComm show, June 17-19 in Las Vegas, Nevada.
For more information about GoWild AG, please visit www.gowild.ch/de/
For more information about Audio Brains, please visit www.audiobrains.com/