IN CONTROL
Symetrix gives you more control from the same processor.
Reduce complexity in your AV system and eliminate the need for unnecessary hardware and programming.
---

Take control of your complete audio video system processing, programming and integration with cutting edge tools to design and display unique system control interfaces for elevated user experiences.
With Symetrix, you're
IN CONTROL

with out-of-the-box solutions

IN CONTROL
Symetrix's award-winning software, coupled with a deep toolbox of high-performance hardware, gives the tools you need to tackle any challenge brilliantly.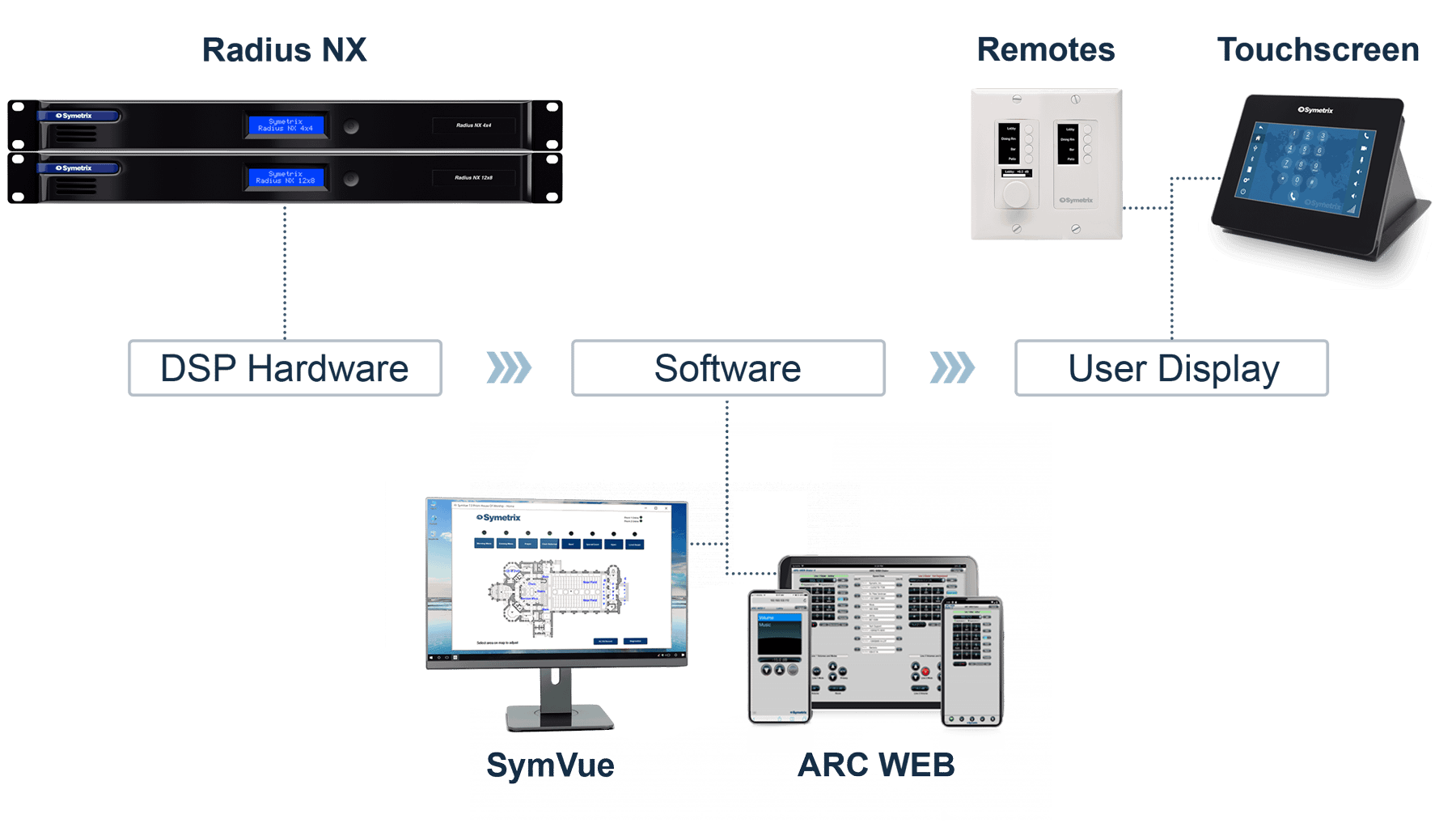 DSP Hardware – No other DSP platform offers simple, straightforward system control via iOS, Android, or popular computer browsers.
Control Software – SymVue control software offers total control with rapid GUI authoring – GUIs come to life in minutes, not days. ARC-WEB is an out-of-the-box virtual user interface of control presets for volume, mute & source selection, that is accessible from your smartphone, tablet or PC.
User Display – From our touchscreens to the networkable W Series to the budget-friendly ARC wall panels, Symetrix has a control option for every application.
Take
FULL CONTROL

– Design, display and deploy tailored user experiences and system control solutions that meet the needs of your unique application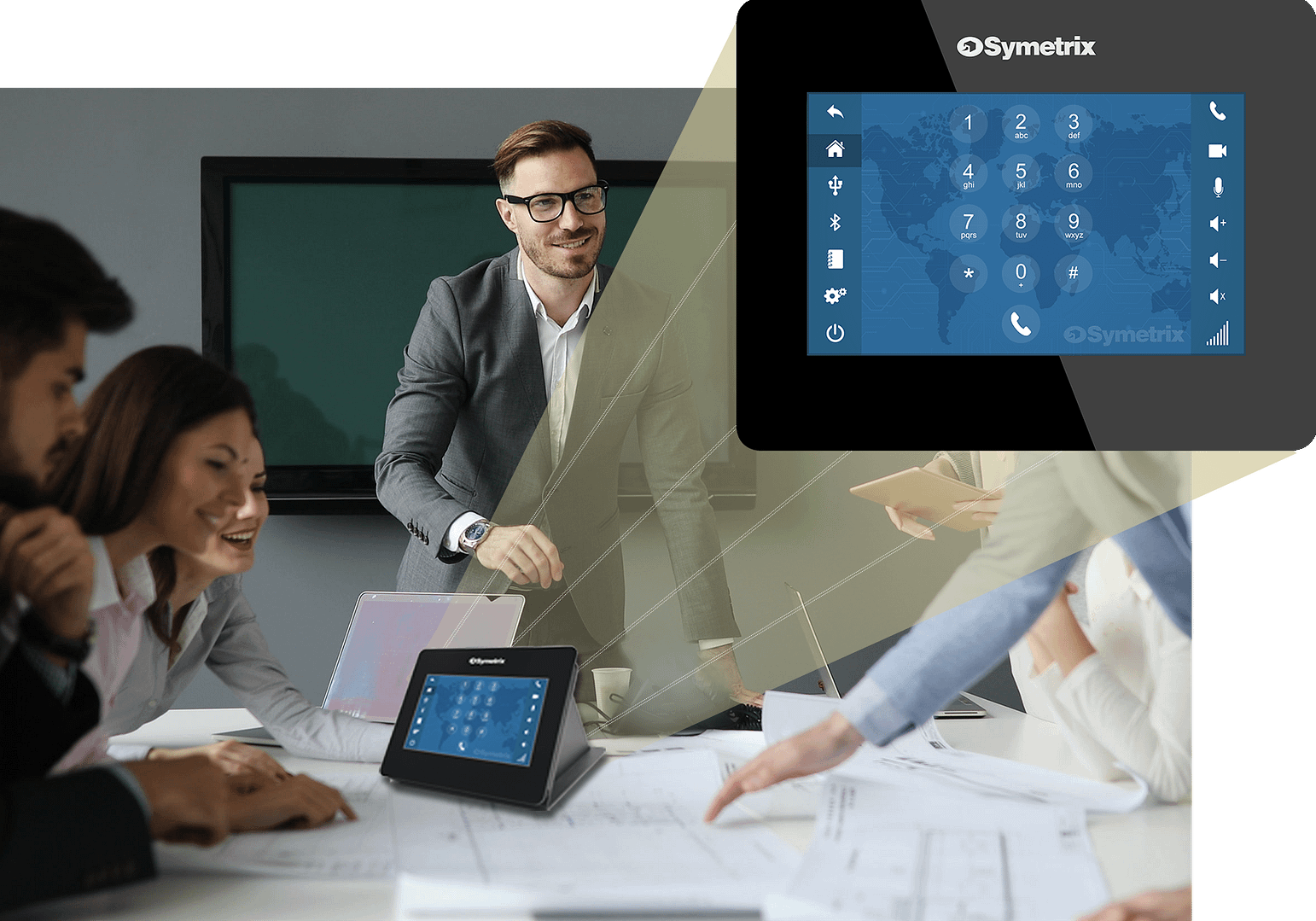 FULL CONTROL
Our mission is to reduce the complexity of your system by increasing the value of your signal processor and to eliminate the need for any unnecessary hardware and programming.
Now you have even
MORE CONTROL

from the same Symetrix DSP

---

MORE CONTROL
You have even more control over your AV system with the ability to leverage Lua scripting in Symetrix Composer Software. One solution, one number to call. Download Now. Program Today. No Fees.

Discover new ways to work
Composer™ Basic Training
Discover innovative ways to solve your greatest audio video system control challenges with Symetrix Composer™ Basic Training. Composer Basic Training is available online to anyone at any time. Sign up today and complete at your own pace.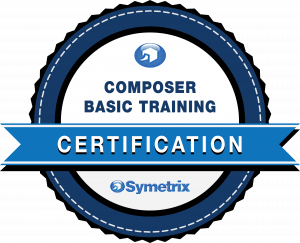 Symposium Community Forum
Collaborate with passionate and talented individuals in the audio video industry solving AV challenges just like yours! Join our community and ask questions about creative ways to implement innovative solutions and to share your own ideas.

We're here to help
Let us show you how easy it is to use Symetrix Control in your project
We're committed to your privacy. Symetrix uses the information you provide to contact you about our relevant content, products and services. You may unsubscribe from these communications at any time. For more information, check out our privacy policy.
How can we help?