Kudadoo, Maldives-November 2019… When Luxury Travel Intelligence named Kudadoo the world's best new luxury hotel for 2019, it greatly understated the case. Kudadoo isn't just a luxury hotel; it's a stunningly gorgeous, private, adults-only, tropical island resort. Part of the Republic of Maldives in the southeastern Indian Ocean, Kudadoo offers 15 private over-water bungalows with a spa, bar, restaurant, infinity pool, game room, and much more-and it's 100 percent solar powered. Want 24-hour access to a butler? You get that too, along with just about anything else you're likely to want.
Naturally, nothing less than a first-rate sound system will do for such a high-class facility. To that end, Kudadoo Maldives Private Island's management asked the top-flight team at Pulse Middle East of Dubai to design and build a sound system that would give them complete flexibility to play background music, and sometimes live music, from various sources around the island resort, yet be simple enough to operate without a technical person on site.
Led by managing director and audio engineer Joe Chidiac, the Pulse Middle East team designed a Dante audio network for Kudadoo managed by a Symetrix Radius 12×8 EX DSP. The system serves the bar, restaurant, pool area, spa, salt room, games room, and restrooms.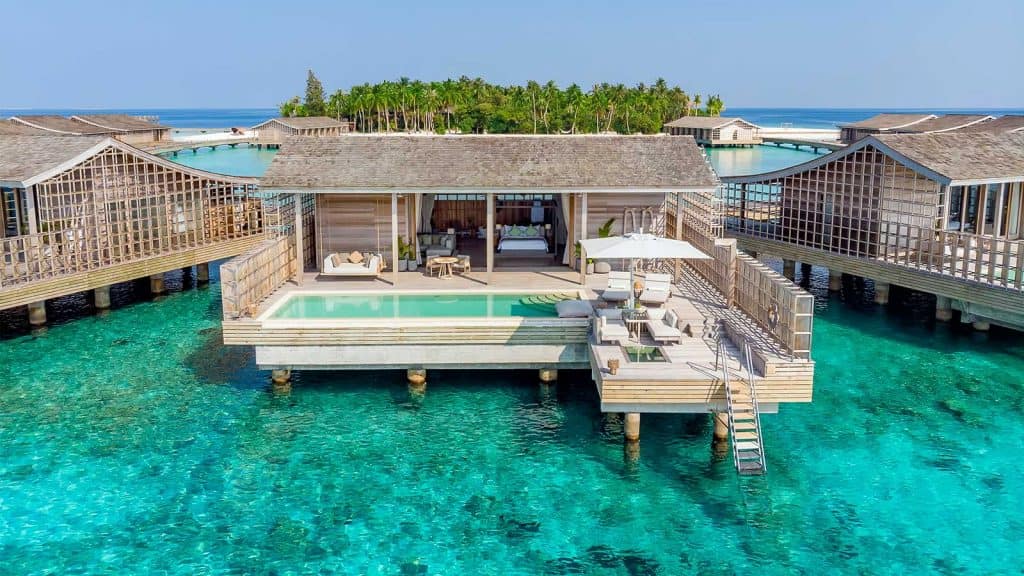 "This installation was very special, since the location is extremely particular-and breathtaking," notes Chidiac. "The main difficulties at Kudadoo were the logistics, the hotel being on an island in the Maldives, and the timeline. The system was installed and integrated in a three-day stay, after the initial visit and overseas prep. Due to the surrounding water body, many measures had to be taken in order to complete everything on time and have a lasting result."
"Another main challenge was designing a user-friendly interface that could be operated by anyone, while still giving options for different sources and volumes in each zone," adds Pulse Head of Audio Andy Morris. "One way we got around this was to use logic automation within the Symetrix Radius EX so that certain events, such as a band starting to play from a certain Dante adapter, would cause the background music to automatically fade out in the concerned zones, gradually fading up again when live input is no longer detected."
In addition to portable devices, audio sources for Kudadoo's network include a Pioneer DJM900 DJ mixer with CDJ2000s, connected with an AVIO adapter; a Midas M32 console with DN32-Dante card; and several TV receivers plugged directly into the Radius 12×8 EX. On the output side, Powersoft amplifiers drive loudspeakers from TW Audio and Martin Audio. The Pulse Middle East team installed CAT6 cable throughout the facility, routing input from the portable devices via Dante connection points to the Symetrix Radius DSP and from the Radius to the amplifiers. Symetrix ARC-3 wall panels enable simple user control of volume, mute, and source selection.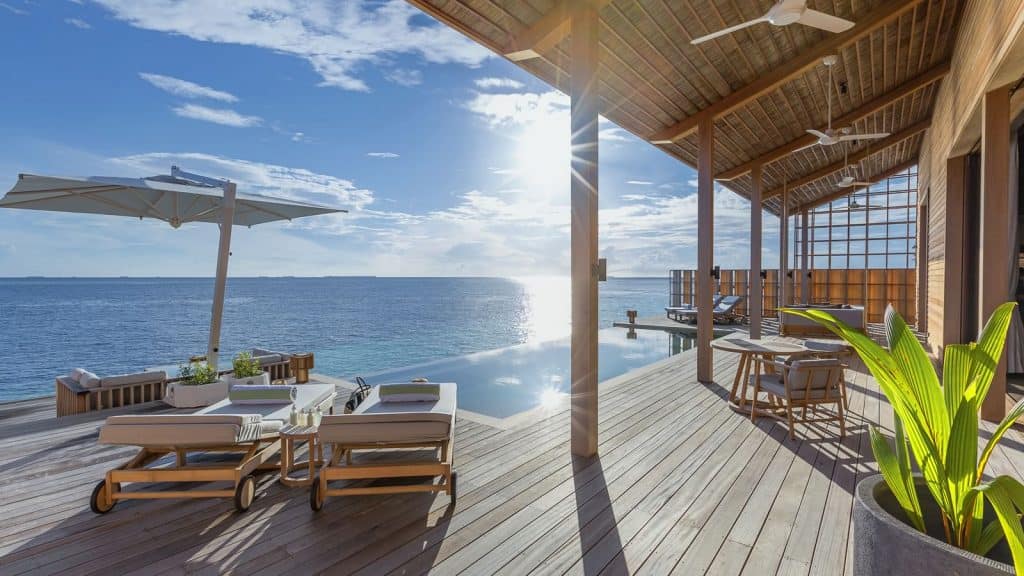 The Radius 12×8 EX DSP provides 64×64 Dante 1000 Base-T networking, along with 12 switchable analog mic/line inputs and 8 analog balanced line outputs. That's plenty of I/O for the Kudadoo audio network, but more can be added with option cards should that be required in the future. A second Dante port enables daisy-chaining multiple units and redundant Dante network audio implementation. Delivering studio-grade sound, and programmed using Symetrix' Composer open-architecture software for Windows, the Radius 12×8 EX can run hundreds of audio processing and control modules for a wide variety of applications.
"The Symetrix Radius makes it easy to manage the Dante network, and it's extremely reliable," assures Morris. "We also like the way Symetrix Composer software makes it easy to integrate our Powersoft amplifiers. Having all the routing set up in Composer instead of using an additional piece of software like Dante Controller saves a lot of time and confusion. All the routings are there in Composer, clear to see and easy to restore should any issues arise."
Far out in the southeastern Indian Ocean, luxury beckons at Kudadoo Private Island, Maldives. There you can enjoy tropical breezes, gorgeous blue seas, and virtually anything you want, anytime, anywhere. While you're relaxing, you'll enjoy background music to match, thanks to the new Symetrix-managed sound system provided by Pulse Middle East. "The people at Kudadoo are very satisfied with their new sound system," confirms Joe Chidiac. We suspect that's as much of an understatement as Luxury Travel Intelligence calling Kudadoo a "luxury hotel."